To my understanding, a theatre theorist, is someone who has discovered or created a new way of acting or a new way of depicting theatre. Sometimes a theorist has written their own plays, but usually their ideas and concepts can be applied to other pieces. A theatre theorist could have come up with entirely different ideas and concepts or could have elaborated and changed previous theories.

One of the theorists that has peaked my interest is that of Samuel Beckett. He was often associated with the "theatre of the absurd" which was also linked to existentialism. His plays were often based on the idea that everything is bound to end in one way or another, so why do anything extraordinary. His plays dealt a lot with fate and how each character wasn't really making their own decisions but rather their decisions had already been chosen by a different power. His plays were often described as tragicomedies or dark comedies.

Another theorist who I find interesting is that of Antonin Artaud, better known for his "theatre of cruelty". Encyclopedia Britannica describes his theatre as "communion between actor and audience in a magic exorcism; gestures, sounds, unusual scenery, and lighting combine to form a language, superior to words, that can be used to subvert thought and logic and to shock the spectator into seeing the baseness of his world." Artaud often described how his theatre wasn't necessarily meant to be cruel, but rather brutally honest to most accurately create a reality that included such tragedies as violence and tragedies.

The final theatre theorist I have found only recently is that of Stella Adler, who is commonly known for her adaptation of Stanislavsky's acting method. She believed that drawing upon memories to find emotions was "sick and schizophrenic". Instead of searching for emotions in the passed, she looked more into the characters of plays themselves; instead of making the character her own, she would become the character. She believed that forming a character was done through extensive study of the script along with both her mind and body as tools for producing the character.


Powered by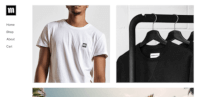 Create your own unique website with customizable templates.