​On January 22nd our IB theatre class along with the other IB theatre class was given the wonderful opportunity of working with Joe Bostick a well known and accomplished stage combat choreographer. During the hour and a half, we learned everything from slapping and hitting to being pulled around by our hair and hitting our head against a wall.
There were definitely some exercises that were easier than others and sometimes the actions were easier just because the noise was easier to make. It also didn't really help when we were trying to practice fainting and I hit my head on the ground rather hard.
I learned that for me the movement was the easiest part, it's the sound and reaction that can be a challenge. It can also be difficult that even though you're not directly hurting yourself, such as in hitting your head against a wall, you still have to hit your hands against the wall for the sound and snap your head back for the reaction.
When we all entered the room we were all practicing our fake slaps considering that it's not an uncommon skill to know. I also knew from prior experience in theatre, not even necessarily with combat, that the person doing the action is very minimal and that it's all about the other person's reaction.
One major thing that I should probably work on is self restriction to not actually hurt myself when it comes to pretending to hurt myself. I also learned that it's easiest to portray violence and combat with someone you know really well and have good chemistry with.

Powered by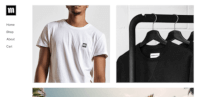 Create your own unique website with customizable templates.