Within this last week as well as weeks prior, our theatre class has been working in groups to compose a devised theatre piece. The group that I am in is compose of two international and three domestic students, including myself, and there's also the element that I'm the one with the most theatre experience. Considering the fact that we had to base our characters off of those from Commedia de l'Arte, it was rather easy for our group to come with an idea. We were able to get the characters set and the time period as well as the smaller things like props.
One of the difficult things was that we each wrote a scene, with having a general idea of what would be happening, and we put our scenes together to form our script. It might not seem very difficult, but once we realized that some of us had changed the personalities of certain characters when we were writing, we had to go in altogether and revise the script. Another difficult piece of the script was that we would act it out together and then we realized we wanted to make changes, so we essentially had a new script each class.
It was also different to try and incorporate the Commedia de l'Arte characters because that had to alter and make the characteristics for everyone more extreme, as well as the way the walked and acted around others.
I knew before that it was difficult working on a play when someone was sick, but there would be certain days where someone from our group would be absent and we couldn't really make any progress acting wise. Luckily there was still costumes, props, and music to find, but it didn't make it any less difficult.
Honestly, one of the hardest parts of this process for me is whenever I have an idea and the group doesn't automatically get it or have the same idea. It's no necessarily that I don't work well with others, it's just the fact that I need to be more thoughtful when speaking as well as listening to others.
Powered by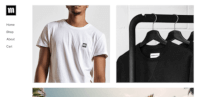 Create your own unique website with customizable templates.