The other day in IB Theatre class, after having read The Rivals by Richard Sheridan, we got the opportunity to watch a recorded English production. Even though it was produced recently, the production still used the same ideas that were in restoration theatre.
I really enjoyed the piece and felt that it was an accurate representation of the script, even though there were some certain monologues or conversation that were some what snooze worthy.
I learned more about how a restoration stage was used; how it was raked in the back, and how backdrops would slide in on certain levels to represent different places.
We had previously read The Rivals in class, so the story line was not that much of a surprise. I also had previously known about the malapropisms used by Mrs. Malaprop.
I learned how I can use simple blocking for certain scenes, and how the tone, speed, and inflection of someone's voice can affect their meaning.

Powered by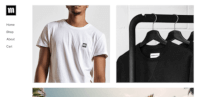 Create your own unique website with customizable templates.