​The other day in IB theatre class, we watched the Royal Shakespeare Company's productions of Shakespeare's The Comedy of Errors. We saw a traditional Shakespearian play performed in almost devised sense. The costumes and props were simplistic, but still added to each character. The set consisted of a small platform and the space around it. Throughout the whole play there was music played by each of the actors when they weren't on stage. Each decision made for the play was affective and helped translate the normally confusing and cryptic words of Shakespeare.
I thoroughly enjoyed the production and every aspect of it. It was also really interesting to be able to fully understand what each character was saying, whether they made noises, physical gestures, or different uses of props.
I knew of devised theatre and I knew that people could set Shakespearian plays in different contexts, but I had never heard of having a devised Shakespeare piece. I learned how sometimes the best way to understand something is not always verbal but rather capable of being portrayed physically.

Powered by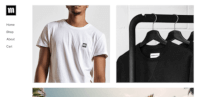 Create your own unique website with customizable templates.