​The other day in our IB theatre class, we watched and discussed the move "Stage Beauty". The movie is about 17th century theatre right after Charles II legalized theatre again. One of the main characters is Kynasten, a very feminine man who was trained from a young age to portray women on stage. The other main character is Mariah or Mary Hughes who works backstage as Kynasten's dresser and who eventually works to give women the opportunity to act on stage.
My entire class, including myself, was very enamored with the love story between Kynasten and Mary Hughes, but we also paid attention to the other elements of 17th century theatre. We saw how the stage was constructed and the actual physical theater itself. We also learned about how men were actually trained to act in female parts.
I learned about how women were still able to work in theatre as stage hands, dressers which were only back stage and not on the stage. I also learned about how in the castle of Charles II anything is allowed on their private stage, including women on stage.
I had already previously known that only men were allowed on stage and that it was unthinkable for women to appear on stage, but I had yet to discover was that their reasoning for not allowing women on stage was primarily because of the church of England. I also knew about how 17th century theaters were formatted including the wings of the stage as well as the "pit" below the stage which had no seating and the first and second balconies also without seating.
One major thing that I learned from the movie that I had not thought about before that I can apply to myself is how a man can look like a woman but he can never really feel the way a woman feels, or the way she fights back. I can apply this to myself because sometimes when I am acting I forget that even though I am playing a different character who is not myself, the character is still capable of feeling.

Powered by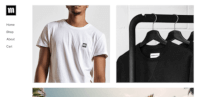 Create your own unique website with customizable templates.