At the beginning of the quarter, our class was put into groups to start working on our devised theatre piece that would be influenced by Commedia de l'Arte. Our teacher realizing that we didn't have enough of an influence from Commedia decided to have us practice walking and standing like different characters of Commedia de l'Arte. We learn different way of runnings and walking and how they changed for each character and how even the slight inflection of one's foot can change their entire action and meaning.
It was wonderful to work on something with everyone where not a single person really knew what they were doing. We all looked like fools and laughed the entire time and everyone became more comfortable with one another. I was able to see how body language can be depicted and easily change depending on the character but also how it can differ from each of the character's emotions and feelings. I learned how it feels good to loosen up and be vulnerable because there's less room for judgment and more room for creativity when working with others.
Powered by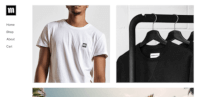 Create your own unique website with customizable templates.