Hello, my name is Julia Melville, and I will be taking place of Annika today. I was told to write about who I am and, well, here I am.
I was born in Bath, England and grew up in the countryside of Bath with my cousin Lydia Languish. As I got older my parents and I moved farther away, so I had less contact with Lydia. But when I was 15 my parents were in a tragic accident and Sir Anthony Absolute became my legal guardian. With having Sir Anthony already living in Bath, I was able to see Lydia more often. I do love Lydia. I see her as the sister I never had but unfortunately, she is rather self-absorbed and is only really pays attention to her own love life.
Along with the my Guardianship in my parents will, there was also the small fortune I was given, as well as to marry the country nobleman, Faulkland. I had not thought much of Faulkland, and wish I had more say, but it was when our eyes first met that I knew I was in love. He had saved me from a tragic boat accident. I learned about his compassion and his dedication. It was not a week later when we first said "I love you". Unfortunately, my dear Faulkland is such a worrier, and always thinks that I do not truly love him, or that I will leave him. I could never leave the man who has my heart.
Powered by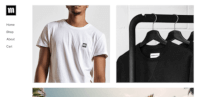 Create your own unique website with customizable templates.