Collaborative project

Work in progress
After looking at and reviewing each of our group members reflections, including my own, I've been able to notice some distinct similarities that we share, along with some differences that might help understand our ideas better or add to our piece.

Similarities:

Everyone always recounts what happened in each specific work session and includes their own perception and ideas
We usually develop new ideas upon reflecting that could be used as a staring point for our next session
Our desire for the fear to be understood by our audience
It's not really possibly for us to ever get stuck; we have to push ourselves forward in some way

Differences:

The personal experiences we relate our ideas to whether it's our personal fears, experiences, or theatre companies or theorists we're familiar with
Quick daily reflections vs. longer weekly journals
What each member chooses to focus on whether it's the physical development we make with our group members or the actual substance of what the piece might contain

Overall, I think by doing this it will allow for each of us to better understand our different thought processes and how we choose to interpret and perceive our group work.
Powered by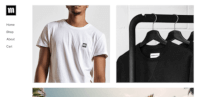 Create your own unique website with customizable templates.