Collaborative project

Work in progress
In this last week, our group has looked at different suggested agreements for the devising process. Such agreements usually relate to how we are going to communicate with each other productively and professionally while also trying not to hurt anyone's feelings. We also wanted to create specific agreements that would help us in the devising process regarding how we choose to develop material and how we want to share our ideas. We developed a list of five agreements which include:

We agree that we respect ourselves and others as artists and as people. We agree that our intention is to support each other's creativity and do the best work possible.
We agree to give and receive criticism professionally and impersonally in a way that is respectful and encourages creative thinking.
We agree to not say "no" for five minutes. We agree to consider anything for five minutes.
We agree that we cannot do it alone. We agree that we need each other. We agree that equal and balanced effort is vital.
We agree to advocate for ourselves and each other whenever possible.
Powered by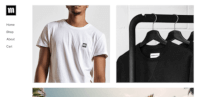 Create your own unique website with customizable templates.